Company
Locus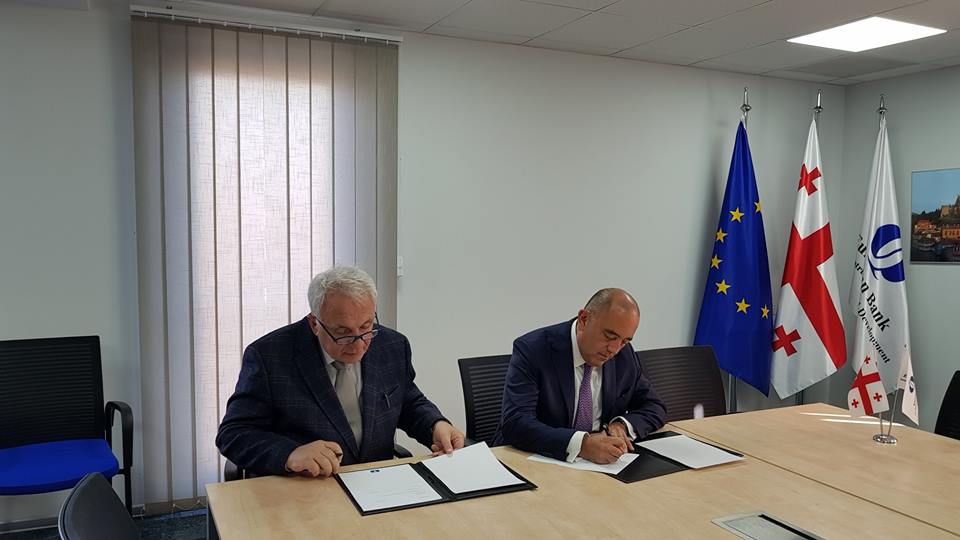 "Chirina" – vertically integrated leading poultry producer of Georgia, which sells its poultry products under "Biu-Biu" brand- has been selected…
Capital Locus – Company Profile. Chairman and Founder Avtandil Gogoli discusses profile of Capital locus, its customers, finance originators and value propositions.
Capital Locus is an independent financial advisory company providing debt and capital raising services primarily to mid-sized companies operating in Armenia and Georgia.
At Capital Locus we raise debt and equity for working capital, investments in equipment and plant, launching new business line, optimization of existing debt and capital structure and mitigation of financial risks.
Our customers are private companies with annual turnover of minimum USD 15 million. Capital Locus raises senior debt, equity capital and mezzanine financing in amount of USD 5 Mill and more.
Ultimate goal of our engagement is to identify and attract optimal, long term and tailor made financing solutions for our customers. To reach this goal we employ following principles in our every engagement: provide full range of financing options available on the market, make still non-conventional financing instruments such as mezzanine finance and equity capital accessible for mid-sized companies, deliver objective and unbiased analysis of financing options which we provide to our clients and combine strengths of different finance originators for developing financing solutions tailored for company's operational and strategic objectives.
In order to ensure optimal funding option we explore financing opportunities opened by Development Financial Institutions and Asset Management Companies with lending and investment mandates  for Armenia and Georgia.
Background of our team in Capital Locus is banking. For fifteen years we worked for international banking group operating in Armenia and Georgia with focus of financing mid-sized companies. At Capital Locus we put our expertise in financing and our strong commitment to mid-sized companies at the service of our clients. We complement specific business knowledge and experience of the owners and managers of successful mid-sized companies with our knowledge and expertise of raising and optimizing debt and equity, with it creating exceptional value for our clients.
At Capital Locus, we built all of the functions one would expect for identifying, structuring, negotiating and attracting complete and tailor made financing solutions. Our firm is one stop partner for businesses looking to raise funds. Each fundraising engagement of Capital Locus is guided by following principles: provide full range of financing options, explore alternative types of finance, deliver unbiased and independent advice and reach synergy of two or more finance originators.
Why is it important to have?
The best financing offer from a particular finance provider is not necessarily the best available option on the market. Having an overview of a full range of financing options opened by different finance providers is important for business owners and managers looking to raise funds.
Our Approach
In order to raise equity or debt, Capital Locus explores a full range of financing opportunities available on the market from banks, international financial institutions, special funds and investment companies. As the result, our clients get all possible financing options under their sight.  They see financing solutions that are available on the market and receive multiple offers. Supported with our unbiased and objective advice they compare and decide for most optimal financing option.
Why is it important to have?
An increasing number of Armenian and Georgian mid-sized companies reach the level of development and complexity when conventional real estate backed loans from a bank often falls short to meet the financial needs of these companies. Growth, vertical diversification, mitigation of financial risks, geographical expansion and economically viable investment projects require a diversity of financing tools.
Our Approach
At Capital Locus, we make financing instruments, such as mezzanine and equity, accessible to mid-sized companies with solid management track record and strong commercial prospects. Complementing bank loans with these products we enable companies to realize viable and feasible business projects which will not be financed by a bank and to solve financial issues which can't be fully addressed by a bank loan alone.
Why is it important to have?
The financing offers received from finance providers are limited to their own products. Respectively advice from finance originator to utilize specific financing option is influenced by the products it can offer. Business owners and managers increasingly need independent and objective advice on financing options to achieve the funding structure that meets operational and strategic objectives of their companies.
Our Approach
As an independent company, Capital Locus provides objective and unbiased advice on the financing offers we open for clients. Our independent scrutiny helps companies to define appropriate funding route, analyze the impact of alternative funding sources and align financing structures to their strategic and operational needs.
Why is it important to have?
Due to traditional dependency on commercial bank loans and underdeveloped capital markets in Armenia and Georgia, far too many financial risks are transferred to the private sector, especially to mid-sized companies, and far too many promising entrepreneurial initiatives and investment projects remain unfunded and, therefore, unrealized.
Our Approach
At Capital Locus, in order to meet our clients' financing needs, we identify, combine and synchronize the financing solutions provided by various finance originators. We complement the strengths of different providers to achieve synergistic effect between funding, pricing, flexibility and risk-taking capacities of two or more potential lenders or investors, so that complete and tailor-made financing solutions are suggested to our clients.
What we stand for and care about at Capital Locus is defined by the core values of our Company. They are ingrained in every aspect what we do internally and externally: we hire people, who can embrace our culture and feel great coming and working every day in the Company; we cooperate with mid-sized companies and with finance providers who value fair and transparent way of doing business.
Integrity
Every day, we have an obligation to protect, uphold and enhance our reputation among customers, lenders and investors. We know it takes years to build a strong reputation, while it can be ruined in just a few minutes. We conduct ourselves with integrity in everything we do; we say what we mean and we do what we say. Transparency is vital to our identity, our culture and our success. We don't hesitate to say "no" to any relationships and business opportunities where we see lack of integrity.
Innovation
Capital Locus is nimble company passionately retaining and enhancing entrepreneurial spirit and fighting against any signs of bureaucracy and office politics. We are determined to be innovative: questioning accepted wisdom, creating new ideas and offering new approaches for finding creative solutions to our stakeholders' needs.
Relationship-Driven
At Capital Locus we are deeply committed to building and sustaining long term cooperation grounded on trust and transparency. We seek continually to understand and align the interests of companies seeking finance and providers of finance. We treat everyone with fairness, compassion and respect.
Teamwork
We continually look to help one another and work together towards common goals. At Capital Locus personal ambition and teamwork go hand in hand. We always venerate individual creativity and drive, mindful that each of us performs most effectively when we operate in a collegial manner.
Accountability
We readily accept accountability for our actions, inactions and decisions, both individually and as a company. We deliver on our commitments to our customers, finance originators and one another. As learning company, we are self-critical; we always acknowledge our mistakes and learn from them.