Business
Locus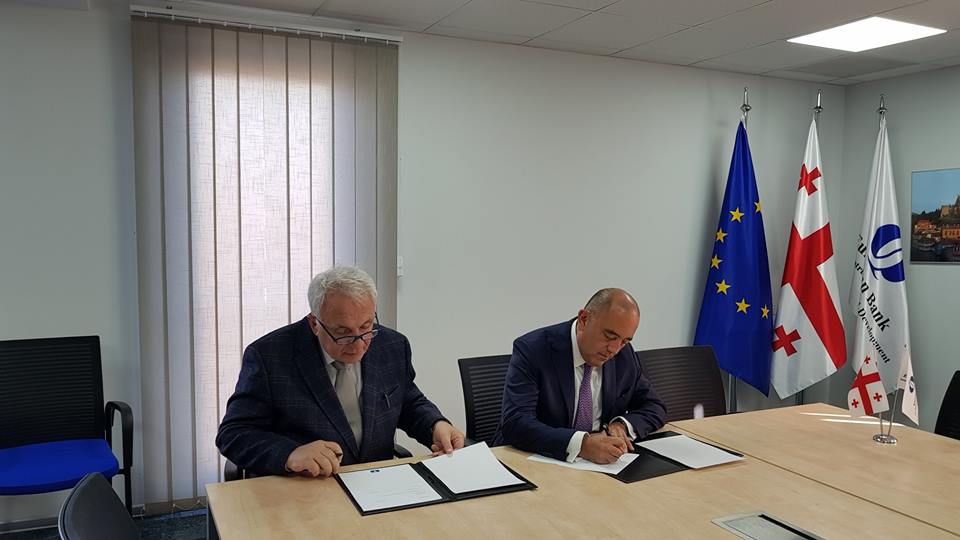 "Chirina" – vertically integrated leading poultry producer of Georgia, which sells its poultry products under "Biu-Biu" brand- has been selected…
Industry: Commercial Bank

---

Instrument: Senior Loan
Purpose: On-lending to SMEs
Amount: USD 10.0 Mill
Project ID: 0902 | Armenia
Lender: International Financial Institution
Industry: Commercial Bank 

---

Instrument: Senior Loan
Purpose: On-lending to SMEs
Amount: USD 5.0 Mill
Project ID: 0902 | Armenia
Lender: Non-Resident Asset Management Company
Industry: Insurance

---

Instrument: Subordinated Loan and Equity
Purpose: Expansion
Amount: USD 5.0 Mill
Project ID: 0701 | Georgia
Lender: IFI, Asset Manager
Industry: Commercial Property

---

Instrument: Senior Loan
Purpose: Development of Commercial Property
Amount: USD 6 Mill
Project ID: 1101 | Georgia
Lender: Co-Financing by DFI and Commercial Bank
Industry: Affordable Housing

---

Instrument: Senior Loan and Mezzanine Financing
Purpose: Development of Affordable Housing Project
Amount: USD 11.0 Mill
Project ID: 0801 | Armenia
Lender: DFIs
Industry: Production

---

Instrument: Senior Debt
Purpose: Investment in Fixed Assets
Amount: EUR 8 Mill
Project ID: 0401 | Georgia
Investor: DFI
At Capital Locus we seek financing solutions for mid-sized companies from a diversified base and a wide range of tools. Fortunately there is positive tendency of broadening direct-financing and risk sharing tools designed for mid-sized companies by special funds, investment companies and development institutions, alongside to commercial banks.
Depending on operational and strategic objectives of a company, we select and combine the following financing instruments: senior debt, equity capital and mezzanine financing from USD 5 Mill and more. Complementing bank loans with non-funded risk sharing instruments, mezzanine finance and equity capital makes it possible to structure most appropriate forms of finance for mid-sized companies.
Relative to commercial banks, which limit their open currency position to 10% and 20% of bank's equity in Armenia and Georgia respectively, the exposure of currency risk in mid-sized companies is much higher. In vast majority of the cases, 50% to 90% of the equities of these businesses are exposed to local currency depreciation risk. Therefore one of our priorities at Capital Locus is helping mid-sized companies to broaden and deepen local currency borrowing base.
For reaching adequate financing solutions and appropriate structure of finance for mid-sized companies, at Capital Locus, if required, we complement strengths of different debt and equity providers within one financing project. This might involve mixture of different financing instruments and funded or unfunded risk sharing participation of more than one bank or non-bank finance originator.
Our background at Capital Locus is banking. For quite a long period of time we worked for and run international banks with primary focus of lending to mid-sized companies. This experience helped us at Capital Locus to build the capacity for high quality risk assessment of companies to be financed. Our Investment and Lending Descriptive Memorandums, which we present to potential lenders and investors, provide information with highest level of data conformity and thorough disclosure and assessment of relevant risks.
At Capital Locus the process of identifying and attracting optimal financing solutions is composed by four major stages: Strategy, Origination, Decision and Execution. Click on respective stage and learn about stakeholders, tasks and deliverables across the process.
Strategy phase has key importance for successful raising of a loan or equity. At this stage we analyze the company's business model, strategic and operational objectives, balance sheet, profitability and cash flow pattern and identify its funding needs, strengths and weaknesses of the existing structure of liabilities, and the financial risks the company is exposed to.
Based on analysis together with company's management, we develop the optimal liability and capital structure to be achieved. We agree on the key points about the funding to be attracted: the type of funding – a loan, mezzanine, equity or a combination thereof; the amount, the currency, the maturity, the interest rate (in case of a loan) and other key terms of funding, as well as the long list of potential fund providers.
As a final step of the Strategy phase, we prepare debt/capital raising Executive Summary and Confidential Descriptive Memorandum to start our fundraising roadshow.
At the stage of Origination, we make sure that all financing options which are available on the market are explored in order to arrive at the funding solutions defined at the Strategy phase.
We present Executive Summary of lending or investment opportunity to all potential lenders and investors: special funds, banks, development institutions and investment companies. Executive Summary doesn't disclose company to be financed.
The finance originators, who express interest in investment/lending opportunity described in the Executive Summary, receive Confidential Descriptive Memorandum from Capital Locus. This document discloses and provides all the details about the company to be financed: its business model, financials, risk profile and purpose of finance.
After receiving Confidential Descriptive Memorandum from Capital Locus, potential finance providers submit their initial lending or investment offers.
Having received initial offers from potential finance originators, the management of the company has to take a decision. To assist the decision making process, we provide our clients with independent, objective and unbiased analysis of the offered financing options.
We analyze strengths and weaknesses of the received offers, bench-marking them with the optimal funding structure defined during the Strategy phase. On a comparative basis, we also provide our clients with a clear picture of financial and risk mitigation impacts to be expected from the received offers.
In order to reach optimal financing solution, we might go for a mixture of different financing instruments of more than one bank or non-bank finance originator.
After the client decides for a financing option, the respective fund provider(s) is/are invited for financial, legal, technical and environmental due diligence of the company.
The selected finance providers might rely on due diligence conducted by Capital Locus, outcome of which is fully and qualitatively described in the Confidential Descriptive Memorandum, they might conduct a light version of due diligence or decide for a completely new analysis.
Having completed due diligence of the company, the finance provider submits term sheet, which is legally binding document describing key terms of financing. On behalf of the client, we negotiate the terms of finance proposed by the fund provider.
Once the all terms of financing are agreed and signed, we assist our client with the legal check of all lending or investment contracts. After the company and the fund provider have signed the contracts, the transaction of transferring funds from the fund provider to the company takes place.